Welcome Soapmakers and Cosmetics Crafters!
The Soapmaking Studio homepage lists upcoming San Diego and southern California soapmaking events; for a complete list, view the schedule. Check the Soapmaking Studio hours.
Closed Tuesdays and on Monday, February 20th, in observance of the Presidents' Day holiday.
---
Start a Soap Business!
January 2017 at the Soapmaking Studio
January is the best month to start a business. Most licenses, permits, and other miscellaneous regulatory fees are paid each calendar year and expire on the last day of the year. So, starting a new business in January makes financial sense to guarantee the maximum days of operation during a new business's first year. Being the best month of the year to start a new soap business, the Soapmaking Studio offers all business classes throughout the month of January. The business classes are taught by Kerri Mixon, who is a licensed instructor registered with the California Bureau for Private Postsecondary Education to teach business classes. Come attend in January and learn to operate your own successful soap business!
Business Classes in January 2017
January 22, 2017: Learn about the laws set by the 6 different government agencies that regulate soap labeling laws in Soap Business 330 Soap Labeling and Marketing.
January 22, 2017: Learn how to ensure a longer shelf life, achieve greater scent retention, and professional packaging in Soap Business 335 Shrink Wrapping Soap.
January 29, 2017: Learn how to successfully compete online and save money by processing orders over your own website in Soap Business 350 Website Design and Internet Commerce.
---
Soap Labeling and Marketing and Shrink Wrapping Soap
January 22 at the Soapmaking Studio
Two classes in one day! First, learn the grizzly details of the new soap labeling laws in Soap Business 330 Soap Labeling and Marketing. Learn how to label your soaps to meet the new labeling requirements of the five government agencies that regulate soap labels. Also learn quick and affordable marketing strategies.
Later the same day, learn to shrink wrap soap effectively and affordably in Soap Business 335 Shrink Wrapping Soap. There is a specific plastic film for cold process soap, a different film for melt and pour soap, and a different shrink film that is biodegradable. Come learn how to use all of them.
---
Web Design and Internet Commerce
January 29 at the Soapmaking Studio
For an inspiring Sunday afternoon: Soap Business 350 is designed for both students who currently have confusing or low-performing websites and for students who do not have websites. In this understandable and thorough class, learn about domain names and hosting packages. Also, learn to create your own website for free, optimize keywords, rank high on search engines, and verify your site code is valid. Finally, setup PayPal payment buttons and start selling on the Internet. Minimize your expenses and maximize profit in Soap Business 350.
---
Beginning Cold Process Soapmaking
February 5 at the Soapmaking Studio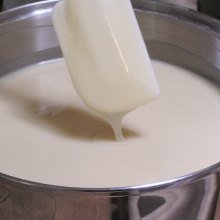 Soapmaking 101 is a beginning-level soapmaking class designed to teach students to make soap by hand at home. The main focus of this class is the "cold process" soapmaking method; although the class does briefly describe "melt & pour" soap crafting. After learning soapmaking safety, students learn to formulate soap recipes and calculate lye quantities without using a "lye calculator." The objective of Soapmaking 101 is to have students understand saponification values and be comfortable creating their own soap recipes at home. Students make cold process soap during the class session and take home a bar.
This class is also available online: Description of Online Soapmaking 101.
---
Soapmaking Classes
Soapmaking Classes are Fun, Understandable, and Affordable!
Learn how to make soap at the Soapmaking Studio in San Diego County, California!
Soapmaking 101 Beginning Cold Process Soapmaking has been a huge success and fills weeks in advance; the next class will be Sunday, February 5, 2017! The next Soapmaking 210 Advanced Cold/Hot Process Soapmaking will be Sunday, March 19, 2017. Soap Garden 224 Cultivating, Drying, and Adding Herbs to Soap and Soapmaking 220 Coloring and Scenting Soap are both available and open for registration. Our popular Soapmaking Supplies are now available for shipping.
Please check back because classes are added and website sections are updated on a regular basis. Email info@soapmakingstudio.com with any questions.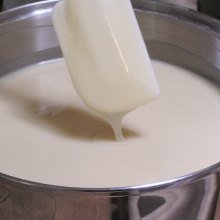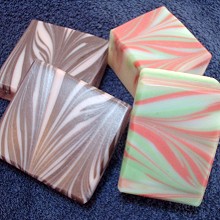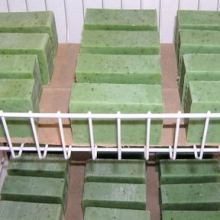 View soapmaking classes, the schedule, or store hours.
Classes are held at a private home occupied by a pet cat. If you are allergic to cats, please contact info@soapmakingstudio.com prior to enrolling in a class.