Welcome Soapmakers and Cosmetics Crafters!
---
Scrub Making Class
August 2 at the Soapmaking Studio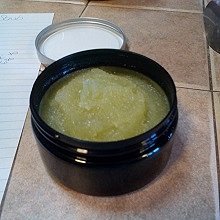 Learn how to formulate effective spa-quality scrubs. In this Scrub Making Class, understand the difference between salt scrubs and sugar scrubs and when one is preferred over the other for easily achieving safe and natural skin exfoliation. Learn how to add beneficial vitamins and learn why preservatives should be used in oil based products. For those opposed to oil based products, learn how to create oil-free scrubs. Students take home three types of scrubs.
---
Heart ♥ Attack Weekend
August 6 - 9 at the Soapmaking Studio
One spectacular weekend crammed so full of cosmetic making classes, soapmaking classes, and business classes, it may give you a heart attack! ♥ Serum Making Class, ♥ Soapmaking 101 (Beginning Cold Process Soapmaking), ♥ Soap Business 330 (Soap Labeling and Marketing), ♥ Soapmaking 220 (Coloring and Scenting Soap), ♥ Soapmaking 210 (Advanced Cold/Hot Process Soapmaking), and ♥ Soapmaking 225 (Water Substitution in Soapmaking). View the schedule for more details.
---
♥ Serum Making Class
August 6 at the Soapmaking Studio
Kick off the Heart ♥ Attack weekend by learning to make oil-free, concentrated facial serums containing vitamins and active ingredients. In Serum Making Class, learn about the different vitamins and active ingredients used to improve skin texture, minimize wrinkle lines, improve elasticity, treat acne, and even skin tone. Learn to use the Skin Deep database as a reference to determine the general safety of new ingredients. During the class, learn to make natural hand sanitizer gel and gel mascara with the same beneficial base ingredients. Students take home two facial serums, hand sanitizer, and mascara made in class.
---
♥ Beginning Cold Process Soapmaking
August 7 at the Soapmaking Studio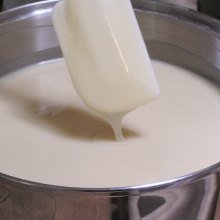 Soapmaking 101 is a beginning-level soapmaking class designed to teach students to make soap by hand at home. The main focus of this class is the "cold process" soapmaking method; although the class does briefly describe "melt & pour" soap crafting. After learning soapmaking safety, students learn to formulate soap recipes and calculate lye quantities without using a "lye calculator." The objective of Soapmaking 101 is to have students understand saponification values and be comfortable creating their own soap recipes at home. Students make cold process soap during the class session and take home a bar.
This class is also available online: Description of Online Soapmaking 101.
---
♥ Soap Labeling and Marketing & ♥ Coloring and Scenting Soap
August 8 at the Soapmaking Studio
♥ Soap Labeling and Marketing
Two classes in one day! First, learn the grizzly details of the new soap labeling laws in Soap Business 330 Soap Labeling and Marketing. Learn how to label your soaps to meet the labeling requirements of the five government agencies that regulate soap labels. Also learn quick and affordable marketing strategies.
♥ Coloring and Scenting Soap
In the afternoon, learn which colorants and scents are safe for use in soap and learn how to add them to cold process soap. An essential oil distilling unit will be running during the class so students can see how essential oils are distilled from plants. Learn how to calculate maximum allowable fragrance content and review FDA findings for soap and cosmetic colorants. This class also features demonstrations of two popular advanced soap swirling techniques. Register for Soapmaking 220.
---
♥ Advanced Cold/Hot Process Soapmaking & ♥ Water Substitution in Soapmaking
August 9 at the Soapmaking Studio
♥ Advanced Cold/Hot Process Soapmaking
Two classes in one day! In the morning, learn which oils have similar fatty acid profiles and can be substituted for one another, what types of lather come from which soapmaking oils, how to correctly use antioxidants (such as ROE or vitamin E), how handmade soap differs from commercial soap chemically, and some basic soapmaking chemistry in the popular Soapmaking 210 class. Each student receives five small bars of soap: One of olive oil, one of coconut oil, one of palm oil, one of rice bran oil, and one of castor oil, so the student will be able to understand and appreciate the qualities of each type of oil when used in soap.
♥ Water Substitution in Soapmaking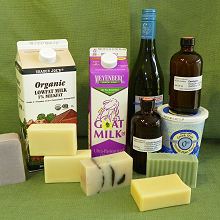 In the afternoon Soapmaking 225 class, learn the tricks and special techniques to substituting the water portion of cold process soap with goat milk, heavy cream, yogurt, buttermilk, fresh juices, wine, spirits, and of course beer. During this Soapmaking 225 class, we will make a deliciously creamy goat milk and heavy cream soap.
---
Lotion Making Class
August 16 at the Soapmaking Studio
In the afternoon, learn to make luxurious lotions with chemist Omar Jimenez. In this Lotion Making Class, learn the difference between making lotions and making creams, learn how to test for microbial growth contaminants, and learn how to test lotions for shelf stability. Then, make one lotion with a gentle preservative to prevent microbial growth and extend the product life and make one lotion without preservatives. Take home both lotions to enjoy and experience the difference between the two. Register for Lotion Making Class.
---
Bath Bomb Class
August 30 at the Soapmaking Studio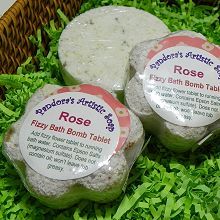 Learn how to create active treats for the tub. Students learn the secrets of making exceptional bath bombs, bath fizzy tablets, and bath salts. While most easy recipes include the simple process of creating bath fizzies using saturated fats as a sealer to prevent reaction to air, this Bath Bomb Class includes the advanced technique necessary to create bath fizzies without oils, so they won't leave a dangerously greasy bathtub the way oils do. The class also includes an exposť on clean water-soluble colorants versus water-dispersible colorants that may leave a gritty coating inside the bathtub. Students take home bath treats made in class. Register for Bath Bomb Class.
---
Soapmaking Classes
Soapmaking Classes are Fun, Understandable, and Affordable!
Learn how to make soap at the Soapmaking Studio in San Diego County, California!
Soapmaking 101 Beginning Cold Process Soapmaking has been a huge success and fills weeks in advance; the next class will be Friday, August 7! The next Soapmaking 210 Advanced Cold/Hot Process Soapmaking will be Sunday, August 9. Soap Garden 224 Cultivating, Drying, and Adding Herbs to Soap and Soapmaking 220 Coloring and Scenting Soap are both available and open for registration. Our popular Soapmaking Supplies are now available for shipping.
Please check back because classes are added and website sections are updated on a regular basis. Email info@soapmakingstudio.com with any questions.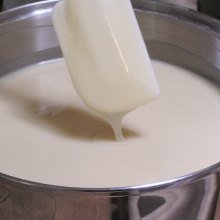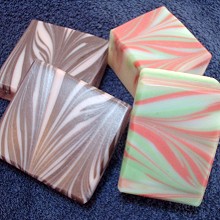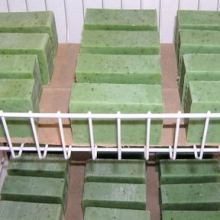 View soapmaking classes, the schedule, or store hours.
Classes are held at a private home occupied by a pet cat. If you are allergic to cats, please contact info@soapmakingstudio.com prior to enrolling in a class.