Our Soapmaking Supply Store is Open and Classes Resume July 26th in San Diego!
Our physical store location is open and classes resume July 26th. Check the Soapmaking Studio hours. View the schedule of classes.
Closed Tuesdays, Thursdays, and holidays.
Additional Closures:

Saturday, August 8, 2020 (Cleaning & Maintenance)
Monday, September 7, 2020 (Labor Day)
---
Coronavirus Policies
We Care About Our Customers' Health
We care about the health and safety of our customers and students. In accordance with https://covid19.ca.gov/stay-home-except-for-essential-needs/, which forbids gatherings without safety modifications, the Soapmaking Studio classes have undergone temporarily modifications to help prevent the spread of COVID-19. An inherent risk of exposure to COVID-19 exists in any public place where people are present. COVID-19 is an extremely contagious disease that can lead to severe illness and death. According to the Centers for Disease Control and Prevention, older adults and people with severe underlying medical conditions are especially vulnerable. By attending a Soapmaking Studio class you voluntarily assume all risks related to exposure to COVID-19. Please familiarize yourself with our Temporary Modifications to Classes. Our store remains open and compliant with San Diego County Health Orders, including the public posting of our Social Distancing and Sanitation Protocol and Safe Reopening Plan.
We offer free pre-paid carry out service for those who wish to remain in their vehicles. Simply choose "store pickup" during online checkout or call during business hours to place and pay for your order. If you have any questions, please telephone the Soapmaking Studio: (619) 668-1435.
---
How to Make Hand Sanitizer
Hand Sanitizer Recipe and Instructions
Kerri Mixon has updated her simple monograph on making hand sanitizer to include the latest information from the Centers for Disease Control and the latest guidance documents from the Food and Drug Administration. To help others control the spread of virulent microbes, this professional-quality, DIY hand sanitizer gel recipe with detailed instructions is available to the public for free, but only until California's stay-at-home orders are lifted and Soapmaking Studio classes resume. When classes resume, the recipe and formulation instructions will be removed from the website.
"Understanding Hand Sanitizer: Its Use, Formulation, Manufacture, and Sale" by Kerri Mixon
---
Intermediate Gel Soapmaking
Sunday, July 26 at the Soapmaking Studio
Make Thick Gel Soap for Antibacterial Hand Soap or Rich Shower Gel!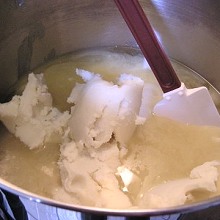 Soapmaking 216 is an intermediate-level soapmaking class to teach students to make gel soap using the hot process soapmaking method. Gel soap is thicker than liquid soap and requires different ingredients to prevent a film or skin from forming on top of gel soap. Unlike liquid soap, which must be dispensed from a foam pump, gel soap is easily dispensed from any pump bottle. Gel soap may be used as shower gel, body wash, face soap, hand soap, or bubble bath. This class includes information on a simple FDA-approved ingredient for making antibacterial gel soap. Each student receives a bottle of gel soap made during the class. Attend in person or online. Register for Soapmaking 216.
---
Shampoo Bars and Conditioner Bars Class
Sunday, August 2 at the Soapmaking Studio
An Informative, New, Hair Care Lecture and Making Demo!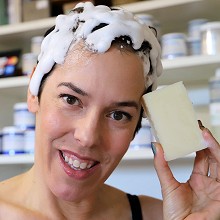 Shampoo soap bars and synthetic detergent shampoos have different effects on hair. Learn which ingredients are commonly added to cold process soap to make shampoo bars. Understand the chemical and physical effects of natural and synthetic shampoos, how the effects vary by ethnic hair structure, and the added benefits of using a conditioner. This Shampoo Bars and Conditioner Bars Class focuses on hard scientific facts, not subjective perspectives or opinions. After the scientific comparison lecture, watch as both a shampoo bar recipe and a conditioner bar recipe are formulated and made. Students take home handouts with the recipe, a shampoo bar, and a conditioner bar. Attend in person or online. Register for Shampoo Bars and Conditioner Bars Class.
---
Forming a Legal Business Entity to Sell Soap
Sunday, August 16 at the Soapmaking Studio
Start a Business to Sell Soap and Cosmetics!
Come learn the proper steps to starting your own business in Soap Business 320, Forming a Legal Business Entity to Sell Soap. This business class focuses on the necessary licenses and permits required to sell soap and handmade cosmetic items, as well as product liability insurance available to soapmakers. It also covers how to choose an effective business name and how a company's name directly affects search engine rankings. Attend in person or online. Register for Soap Business 320.
---
Serum Making Class
Sunday, August 23 at the Soapmaking Studio
Concentrated Active Cosmeceutical Ingredients for Effective Treatments and Natural Hand Sanitizer!
The August 23 Serum Making Class will include making hand sanitizer for students to take home. Due to the current high demand for hand sanitizer, we will make natural hand sanitizer (from the hand sanitizer recipe in the workbook) for students to take home with them. Students who attend the class online will receive the handmade hand sanitizer in the mail.
Learn to make oil-free, concentrated facial serums containing vitamins and active ingredients. In Serum Making Class, learn about the different vitamins and active ingredients used to improve skin texture, minimize wrinkle lines, improve elasticity, treat acne, and even skin tone. Learn to use the Skin Deep database as a reference to determine the general safety of new ingredients. During the class, learn to make natural hand sanitizer gel and gel mascara with the same beneficial base ingredients. Students take home two facial serums and hand sanitizer made in class. Attend in person or online. Register for Serum Making Class.
---
2 Classes in 1 Day! Advanced Soapmaking & Soap Rebatching!
Sunday, August 30 at the Soapmaking Studio
Advanced Cold/Hot Process Soapmaking
Learn to Use Advanced Soapmaking Chemistry!
The goal of Soapmaking 210 is for students to learn how to formulate a truly great bar of cold or hot process soap through their choice of soapmaking base oils. In this information-packed advanced soapmaking class, learn which oils have similar fatty acid profiles and can be substituted for one another, what types of lather come from which soapmaking oils, how to correctly use antioxidants (such as ROE or vitamin E), how handmade soap differs from commercial soap chemically, and some basic soapmaking chemistry in the popular Soapmaking 210 class. Attend in person or online.
Soap Salvage through Rebatching
Save a Failed or Undesirable Batch of Soap!
In the afternoon Soapmaking 125 class, learn to create beautiful, new bars of soap by rebatching old scraps and failed batches. Safely learn to neutralize lye-heavy soap or introduce additional lye to oily soap, in order to salvage failed batches and produce gorgeous soap. Many soapmakers don't know how rebatch soap to create fragrant, vibrant, new bars of soap from old, forgotten, faded bars lacking color or scent. View a soap rebatching demonstration and learn to improve soap through rebatching and the addition of fresh organic juices, vitamins, and antioxidants. Each student receives a bar of hot process soap rebatched during the Soapmaking 125 class. Attend in person or online.
---
Intermediate Liquid Soapmaking
Sunday, September 6 at the Soapmaking Studio
Luxurious Liquid Soap is Perfectly Suited for a Foamy Pump Dispenser!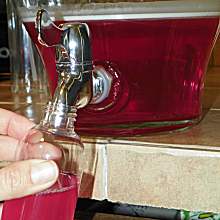 Learn How to Make Liquid Soap!
Soapmaking 215 is designed to teach students to safely make liquid soap at home. This class covers the various difficulties faced by home soapmakers who strive to make a truly clear liquid soap. Specific class topics include safety, formulating soap recipes with potassium hydroxide, and the different choices of soapmaking oils, fragrance materials, and colorants. This class also covers shampoo, bubble bath, and making sodium free liquid soap safe for greywater systems. Each student receives a 2-ounce bottle of handmade liquid soap. Attend in person or online. Register for Soapmaking 215.
---
Beginning Cold Process Soapmaking
Sunday, September 27 at the Soapmaking Studio
Learn How to Make Cold Process Soap with No Cure Time!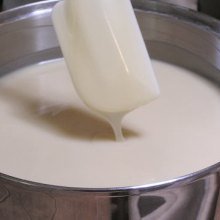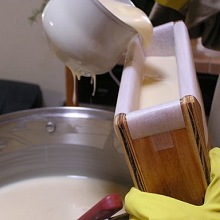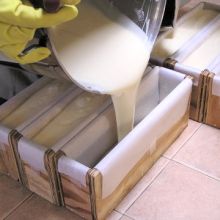 Soapmaking 101 is a beginning-level soapmaking class designed to teach students to make soap by hand at home. The main focus of this class is the "cold process" soapmaking method; although the class does briefly describe "melt & pour" soap crafting. After learning soapmaking safety, students learn to formulate soap recipes and calculate lye quantities without using a "lye calculator." The objective of Soapmaking 101 is to have students understand saponification values and be comfortable creating their own soap recipes at home. Students make cold process soap during the class session and take home a bar.
This class is also available online: Description of Online Soapmaking 101.
The "Attend in Person" option for this class is full; the Soapmaking 101 "Attend Online" option for July 5 is available. Soapmaking 101 is next scheduled for September 27, 2020, which is National Soapmaking Day.
---
Soap Makers' Luncheon
Sunday, October 11, 2020 at Marie Callender's Restaurant
Network with Southern California Soap and Cosmetic Crafters!
This luncheon is open to all soapmakers and makers of personal care products, whether professional or novice, whether cold/hot process method or "melt and pour." The Soap Makers' Luncheon is open to the public and attendance is free, just pay for anything you order from the menu. Our friendly soap meetup group is casual and provides a means of networking with local soapy artisans. Attend this creative handmade soaps and DIY bodycare meetup group luncheon at any level: Professional soapmaker, hobbyist soaper, or beginning crafter. The soap lunch venue is Marie Callender's restaurant on Alvarado Road in San Diego at 2:00 pm. Map & Directions. View the Soap Makers' Luncheon Agenda.
Marie Callender's Restaurant
6950 Alvarado Rd
San Diego, CA 92120
---
Scrub Making Class
Sunday, November 29 at the Soapmaking Studio
Learn to Make Decadent, Spa-Quality, Handcrafted Salt and Sugar Scrubs!
Learn how to formulate effective spa-quality scrubs. In this Scrub Making Class, understand the difference between salt scrubs and sugar scrubs and when one is preferred over the other for easily achieving safe and natural skin exfoliation. Learn how to add beneficial vitamins and learn why preservatives should be used in oil based products. For those opposed to oil based products, learn how to create oil-free scrubs. Students take home three types of scrubs. Attend in person or online. Register for Scrub Making Class.
---
Soapmaking Classes
Soapmaking Classes are Fun, Understandable, and Affordable!
Learn how to make soap at the Soapmaking Studio in San Diego County, California!
Soapmaking 101 Beginning Cold Process Soapmaking has been a huge success and fills weeks in advance; the next class will be Sunday, March 22, 2020! The next Soapmaking 210 Advanced Cold/Hot Process Soapmaking will be Sunday, March 29, 2020. Soap Garden 224 Cultivating, Drying, and Adding Herbs to Soap and Soapmaking 220 Coloring and Scenting Soap are both available and open for registration. Our popular Soapmaking Supplies are now available for Standard Shipping or free Store Pickup.
Please check back because classes are added and website sections are updated on a regular basis. Email info@soapmakingstudio.com with any questions.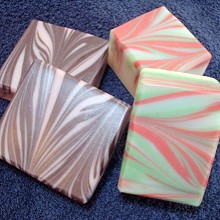 View soapmaking classes, the schedule, or store hours.
Classes are held at a private home occupied by a pet cat. If you are allergic to cats, please contact info@soapmakingstudio.com prior to enrolling in a class.