Welcome Soapmakers!
The Soapmaking Studio homepage lists current southern California and San Diego soapmaking events open to the public. For a complete list of class dates, please view the schedule. Attend soapmaking, art, craft, and business classes and learn how to make soap at the Soapmaking Studio in San Diego County, CA. Attend Soapmaking 101 online through Google+ Hangouts. We ship soapmaking supplies.
---
Intermediate Hot Process Soapmaking
December 8 at the Soapmaking Studio
Winter Edition with Chocolate Truffle Soap!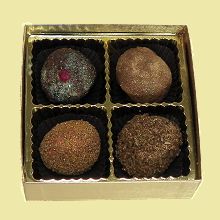 Spend afternoon getting nice and soapy making hot process "Chocolate Truffle" soap in Soapmaking 105 Intermediate Hot Process Soapmaking. Learn how to widen your product base by including hot process soap and learn the specific conditions under which hot process is the preferred method over cold process soapmaking.
Materials fee is $15 in this special winter version of Soapmaking 105 because students will make and take home visually-stunning chocolate truffle soap packaged in a gift chocolate box.
---
Intermediate Transparent Bar Soapmaking
December 15 at the Soapmaking Studio
Learn to make clear transparent bars of handmade soap from whole oils. Soapmaking 214 is not a "Melt & Pour" soapmaking class. Create beautiful clear soaps from whole natural oils using cold and hot process techniques. Register for Soapmaking 214.
---
Business Classes for Soapmakers
Month of January 2014
The entire month of January is dedicated to business classes for soapmakers! Come and learn to sell your soap for profit, which involves creating soap labels to meet the criteria of the 5 government agencies that regulate soap labels, learning to accurately set a price for your soap, and learning to determine profit margins.
At the Soapmaking Studio, we focus on business classes for soapmakers during the month of January because it is the best time of year to start a business. Some of the licenses and permits run per calendar year, so if a soapmaker paid for a business license in December, the license may expire on December 31 and may need to be renewed on January 1. Similarly, some of the permits must be attained in a specific order and if completed out of order, the soapmaker may end up paying for the same permit twice.
Let us help you to start, improve, grow, and expand your soap and cosmetics business. View the schedule of January business classes.
---
Soap Makers' Luncheon
January 12 at Marie Callender's Restaurant
This luncheon is open to all soapmakers and makers of personal care products, whether professional or novice, whether cold/hot process method or melt-and-pour. The Soap Makers' Luncheon is open to the public and attendance is free, just pay for anything you order from the menu. The venue is Marie Callender's restaurant in San Diego at 2:00 pm. Map & Directions. View the Soap Makers' Luncheon Agenda.
---
Soapmaking Classes
Soapmaking Classes are Fun, Understandable, and Affordable!
Soapmaking 101 Beginning Cold Process Soapmaking has been a huge success and fills weeks in advance; the next class will be Sunday, November 17! The next Soapmaking 210 Advanced Cold/Hot Process Soapmaking will be Sunday, March 2. Soap Garden 224 Cultivating, Drying, and Adding Herbs to Soap and Soapmaking 220 Coloring and Scenting Soap are both available and open for registration. Our popular Soapmaking Supplies are now available for shipping.
Please check back because classes are added and website sections are updated on a regular basis. Email info@soapmakingstudio.com with any questions.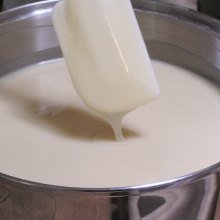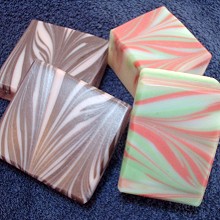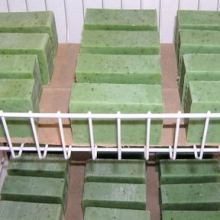 View soapmaking classes, the schedule, or store hours.
Classes are held at a private home occupied by a pet cat. If you are allergic to cats, please contact info@soapmakingstudio.com prior to enrolling in a class.