Welcome Soapmakers and Cosmetics Crafters!
---
2015 Handmade Soap Calendar
Purchase the 2015 Handmade Soap Calendar with the same beloved photos submitted by soapmakers from around the world through Soapmaking Studio group on Facebook: Facebook.com/Groups/SoapmakingStudio in 2013. Although the calendar contains the same wonderfully inspirational photos of handmade soap, the 2015 calendar features more soapmaker events and relevant dates, such as deadlines to ship soap to customers for holidays, HSCG conference dates, Soapmaking Studio events and field trips, Global Hand Washing Day, and International Clean Hands Week.
---
Beginning Cold Process Soapmaking
February 1 at the Soapmaking Studio
Soapmaking 101 is a beginning-level soapmaking class designed to teach students to make soap by hand at home. The main focus of this class is the "cold process" soapmaking method; although the class does briefly describe "melt & pour" soap crafting. After learning soapmaking safety, students learn to formulate soap recipes and calculate lye quantities without using a "lye calculator." The objective of Soapmaking 101 is to have students understand saponification values and be comfortable creating their own soap recipes at home. Students make cold process soap during the class session and take home a bar.
This class is also available online: Description of Online Soapmaking 101.
---
2 Classes - Bath Bomb and Serum Making Classes
February 8 at the Soapmaking Studio
Bath Bomb Making Class
Bath Bombs, Bath Fizzies, and Bath Salts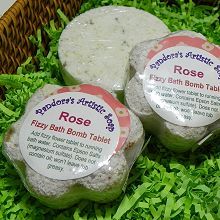 In the morning, learn how to create active treats for the tub. Students learn the secrets of making exceptional bath bombs, bath fizzy tablets, and bath salts. While most easy recipes include the simple process of creating bath fizzies using saturated fats as a sealer to prevent reaction to air, this Bath Bomb Class includes the advanced technique necessary to create bath fizzies without oils, so they won't leave a dangerously greasy bathtub the way oils do. The class also includes an exposť on clean water-soluble colorants versus water-dispersible colorants that may leave a gritty coating inside the bathtub. Students take home bath treats made in class. Register for Bath Bomb Class.
Serum Making Class
Facial Serums, Aloe Vera Gel, Hand Sanitizer, Gel Eye Shadow, Gel Eyeliner, and Mascara
In the afternoon, learn to make oil-free, concentrated facial serums containing vitamins and active ingredients. In Serum Making Class, learn about the different vitamins and active ingredients used to improve skin texture, minimize wrinkle lines, improve elasticity, treat acne, and even skin tone. Learn to use the Skin Deep database as a reference to determine the general safety of new ingredients. During the class, learn to make natural hand sanitizer gel and gel mascara with the same beneficial base ingredients. Students take home two facial serums, hand sanitizer, and mascara made in Serum Making Class.
---
Handcrafters' Open House Social
February 16 at the Soapmaking Studio
President's Day Holiday, 11:00 am - 2:00 pm
Come to meet and socialize with other local handcrafters. Snack on free treats, including lavender cookies, rosemary biscuits, and herbal teas.
Soapmaking Studio
7301 Mount Vernon St
Lemon Grove, CA 91945
---
Soap Makers' Luncheon
April 12 at Marie Callender's Restaurant
This luncheon is open to all soapmakers and makers of personal care products, whether professional or novice, whether cold/hot process method or melt-and-pour. The Soap Makers' Luncheon is open to the public and attendance is free, just pay for anything you order from the menu. The venue is Marie Callender's restaurant in San Diego at 2:00 pm. Map & Directions. View the Soap Makers' Luncheon Agenda.
Marie Callender's Restaurant
6950 Alvarado Rd
San Diego, CA 92120
---
Modern Soapmaking
April 29 - June 3 at Cuyamaca College
This is a Preview course offered through the Continuing Education Department at Cuyamaca College. After learning soapmaking safety, learning to formulate soap recipes, and learning to calculate lye quantities, students will enjoy making soap from whole vegetable oils and herbs. There is a constant demand for quality handmade soap because almost everyone uses soap. Therefore, handmade soap is a well-received gift or may be sold for profit at craft fairs.
This class meets six Wednesday evenings during the spring from 6:30 - 8:30 pm. Designed to be a proficiency course, students work through the textbook the first night and then make two pounds of soap during each of the remaining five class sessions. Registration is through the Cuyamaca College Preview website for Course Code 1000.
Register for Modern Soapmaking. View the PDF of Student Supplies for Modern Soapmaking. Purchase the Value Deal of Supplies and Textbook for Modern Soapmaking.
Cuyamaca College
900 Rancho San Diego Pkwy
El Cajon, CA 92019
---
Aromatherapy Natural Perfume Class
June 14 at the Soapmaking Studio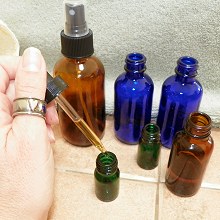 In Aromatherapy Natural Perfume Class, learn the basics of aromatherapy and natural perfumery. Unveil the secrets of blending essential oils by using scent categories and fragrance notes. Design custom fragrances from essential oils aromatherapeutically created to inspire specific emotions and memory triggers. Learn the different techniques for blending perfumes in a bases of natural grain alcohol, in a base of jojoba oil, and in a base of cyclomethicone. Create your own natural perfumes in the class and take them home.
---
Field Trip to Lavender Farm
June 30 at Keys Creek Lavender Farm
Either meet at the Soapmaking Studio in Lemon Grove at 9:00 am and carpool to the venue in Valley Center or meet the group at the lavender farm at 10:00 am. Among other free indulgences, there will be essential oil distillation demonstrations and guided walking tours of the lavender farm at 10:30 am and 1:30 pm. Join us in enjoying all things lavender! Map and Directions.
Keys Creek Lavender Farm
12460 Keys Creek Rd
Valley Center, CA 92082
---
Soapmaking Classes
Soapmaking Classes are Fun, Understandable, and Affordable!
Learn how to make soap at the Soapmaking Studio in San Diego County, California!
Soapmaking 101 Beginning Cold Process Soapmaking has been a huge success and fills weeks in advance; the next class will be Sunday, February 1! The next Soapmaking 210 Advanced Cold/Hot Process Soapmaking will be Sunday, March 1. Soap Garden 224 Cultivating, Drying, and Adding Herbs to Soap and Soapmaking 220 Coloring and Scenting Soap are both available and open for registration. Our popular Soapmaking Supplies are now available for shipping.
Please check back because classes are added and website sections are updated on a regular basis. Email info@soapmakingstudio.com with any questions.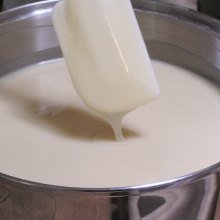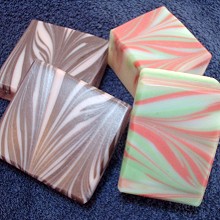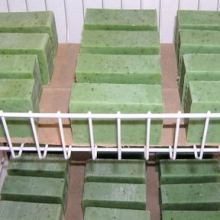 View soapmaking classes, the schedule, or store hours.
Classes are held at a private home occupied by a pet cat. If you are allergic to cats, please contact info@soapmakingstudio.com prior to enrolling in a class.